Hi. I'm Dr. Tunis.
Your Greater Orlando General Surgeon.
Procedures Performed
Minimally Invasive Surgery
Laparoscopic Colon
Laparoscopic Hernia
Laparoscopic Gall Bladder
Traditional Surgery
Breast Surgery
Upper & Lower Endoscopes
Open Hernia
More Traditional Surgery
Gall Bladder
Colon
Infusaport
Skin & Soft Tissue
About Me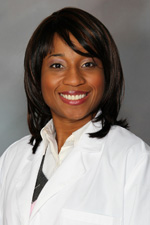 Hi. I'm Dr. Jessica Tunis. Welcome to my site, and thanks for stopping by!
I am a general surgeon doing locum tenens in various Florida hospitals. I have been in practice since 2011. I perform both minimally invasive and traditional procedures.
My office is located the Greater Orlando, FL area.
Education
Residency
Medical School
Undergraduate